How to build your own cryptocurrency exchange website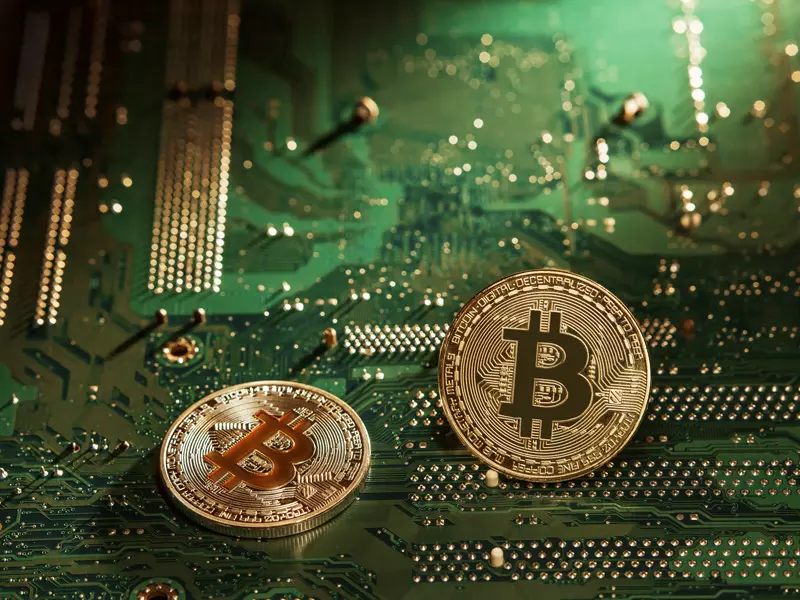 How to build your own cryptocurrency exchange website
The crypto-revolution has inspired millions of people. Some people start mining cryptocurrencies, some invest in crypto or become crypto traders, others begin developing blockchain based apps, and some think about how to build a cryptocurrency exchange website. A cryptocurrency exchange is a growing market that has lots of opportunities and risks. You can already start offering profitable digital exchange among the eager crypto community. We will tell you how to build a cryptocurrency exchange platform and make it successful.
What is a cryptocurrency exchange?
Many crypto experts define a cryptocurrency exchange as a trading platform where one can buy, sell, or exchange a wide range of crypto assets without risk. Nowadays, crypto exchange is one of the finest revenue-generating businesses in the digital world. Also, it is one of the booming businesses which have already made many startups a millionaire.
Core advantages of a cryptocurrency exchange business
Before we describe the process of building a cryptocurrency exchange, it's worth learning about the benefits of owning such a platform.
Profitability
The primary source of income is trading commissions, the percentage of the deal amount between the buyer and the seller that the crypto exchange charges. This is why a successful crypto exchange always makes a profit, regardless of its level.
Access to the Blockchain
When you create your own ,tailor made crypto exchange, you get access to the latest updates in Blockchain technology. You can be assured that their transactions are fully secured.
Your way to success
A cryptocurrency exchange is a full-fledged online business. It can be complicated to handle the business processes and there are many risks. However, you will be rewarded with satisfied customers and profit. As a man sows, so shall he reap.
How to start a cryptocurrency exchange building?
If you want to build a successful crypto exchange, you should invest your time in the research stage.
Do marketing research
It would help if you started from marketing research to identify the latest crypto trends and the prominent features attracting crypto users.
Choose the right location
You can note that some countries are recognized as crypto-friendly countries. Such as the United States of America, Canada, Japan, Singapore, Australia, and European Union countries. But some countries like Russia, China, Bolivia, Ecuador are saying "No" to cryptocurrencies. If you're planning to globalize your business from the get-go, you'll need to take care of all the necessary international licenses and permissions.
Identify your target audience
Your target audience refers to the specific group of consumers most likely to want your service. The target audience may be dictated by age, gender, income, location, interests or a myriad of other factors.
Choose way to develop cryptocurrency exchange
You can develop crypto exchange from scratch or purchase a white label crypto exchange. Developing your crypto exchange from scratch means to put in a lot of effort, time, and to pay a high cost to start. You need a strong development team for building and maintaining the exchange. But it can be a good idea if you want to have the result exactly how it was considered. Creating a crypto exchange using a white label crypto exchange is recognized as an instant solution when compared to developing an exchange from scratch. It is a ready-made solution so anyone can launch a crypto exchange platform with required customizations based on their business needs in a cost-efficient way. The premium white label crypto exchange comes with all basic trading features as well as high-end security attributes. It is a good way if time might be important to you more than the uniqueness of the final product.
Design the architecture of the exchange
You need to properly design the architecture of your crypto exchange platform. A right architecture means enabling important components such as a Trade engine, multi-cryptocurrency wallet, admin control panel, and effective user-friendly interface. A Trade engine or trading module is the most critical part of the crypto exchange. Here, users will buy or sell cryptocurrency, check the order book and trade balance, and trade crypto assets.
Choose payment processor
You must partner with a trustworthy payment provider to process payments through fiat currency.
Create great User Interface
It needs to be user-friendly, intuitive and seamless. Hire professional UI and UX designers to create a beautiful design that will attract your users. Provide the usability test. You can check that creating an account is straightforward. In addition, the website should have individual modules with price charts, wallet balances, and opportunities for deposit and trading.
Implement strong security features
Currently, bitcoins and crypto exchanges are the main targets for hackers. Users need to be sure that their credentials are well protected. Therefore, it's better to pass the KYC (Know Your Customer) procedure, ensuring safe transactions. Also, the presence of Two-factor Authentication, verification, and strong passwords has a beneficial effect on the exchange's security.
Beta testing
Run beta testing before hosting your exchange to the server to identify the errors and bugs. After the testing process, you can deploy the crypto exchange.
Build customer service
The final stage on the road to success is prompt customer support. Your business is directly related to your customers. This is why you need to provide effective customer support on a 24/7 basis. Managers must be experts in cryptocurrencies, as well as react quickly to customer requests. By offering productive customer and technical support, you can attract many users to your platform and they will continue to use your exchange and recommend it to others.
Conclusions
If you have the technical and management experience, you can start to develop the exchange in-house. Further, you need to assemble a team of experienced engineers who have worked with blockchain solutions or created fintech platforms that accept cryptocurrency payments.
If you don't have enough experience in these fields, it's better to look at White Label solutions. Some companies offer software that can be purchased and customized to fill your demands. In this way you can make it easy and quick to create cryptocurrency exchange and benefit from it. Do you want to launch your exchange in 1 week? Exotic Technology platform will help you. To learn more visit the site https://www.exotic-tech.com/cryptocurrency_exchange