What are the advantages of creating your own NFT marketplace?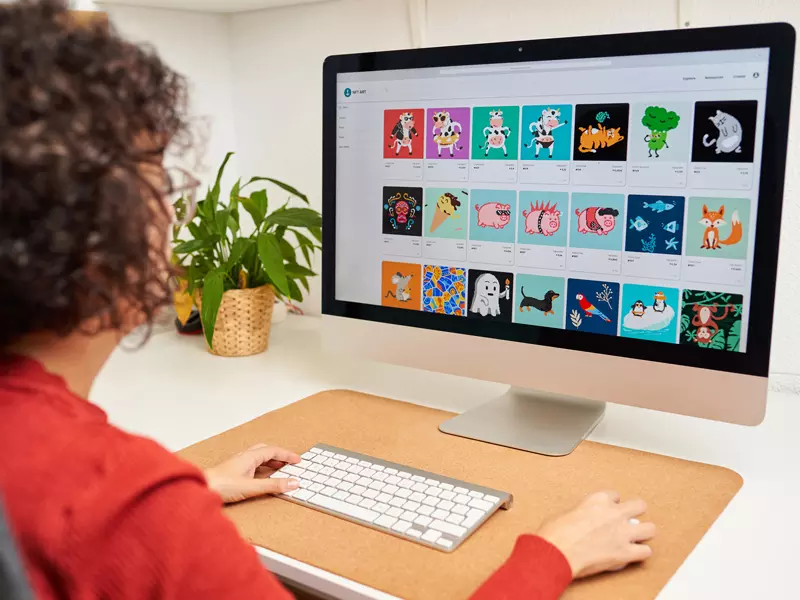 It seems like a good time to launch your own NFT marketplace and start your successful crypto business. You're right.
In early 2021 there was a sharp rise in weekly sales of NFTs online, as well as several records being broken, with many people looking at them intently, wondering what their worth might be down the line.
Several facts about the NFTs market
NFTs are a new way of proving ownership over digital goods. The first NFT was created in 2014. 250,000 people trade NFTs every month on OpenSea. The collectibles market is the fastest growing.
The most expensive NFT ever sold was "The First 5000 Days" by Beeple for $69.3 million. The most valuable NFT is worth over $91.8 million.
NFT sales volume totaled $24.9 billion in 2021, compared to just $94.9 million the year before. In 2022 despite the fact that the majority of NFTs out there only sell for $200, the number of NFTs being sold every week amounts to between $10 million and $20 million in value. According to NFT statistics, there are between 15,000 and 50,000 NFT sales a week. 23% of millennials in America collect NFTs. It looks like NFTs are becoming more and more popular. One in three adults in America collects some kind of physical item as either a hobby or an investment.
Well, it is big money and NFT statistics show that market sizes have been on the rise. So, it seems reasonable to invest in the NFTs marketplace.
Benefits of launching your own NFTs marketplace
Unlike with Bitcoin, Ethereum, and altcoins people can not trade their tokens directly on crypto exchanges. To buy and sell NFTs, traders will need a special platform that helps to release, store and trade non-fungible tokens. Today the most popular marketplaces are OpenSea, Superfarm, and Mintable.
There are several benefits of launching your own NFTs marketplace:
NFTs marketplace can generate more ROI, than any other crypto business, e-commerce business, many types of offline business.
NFTs marketplace can reach a high user base in a short time.
NFTs marketplace guarantees constant business growth as long as NFT exists.
Usually, NFTs marketplace requires less maintenance than other crypto platforms.
NFTs marketplace will become the most preferred business idea by crypto entrepreneurs in the near future.
In short words, by launching your own NFTs Marketplace, you can gain more visibility, revenue, and user density than any other crypto business.
How to launch the NFTs marketplace in a cost-effective way?
The NFTs marketplace combines the features of an auction, online shop, and blockchain platform that allow users to create their NFTs and sell them. But comfortable NFTs marketplaces should offer additional functions to attract and keep more clients.
NFTs marketplace is a complex software, the developers should have a lot of experience in fintech and blockchain projects like financial tools and crypto exchanges.
Building the NFTs marketplace from scratch costs a large amount of money. The truth is you don't need to invest in developing an NFTs trading platform from scratch.
White label NFT Marketplace is a central customizable NFTs trading platform advanced to list and trade digital assets in the form of NFTs. The NFTs may be any digital assets like arts, videos, images, songs, or Metaverses.
White label NFT marketplace can be customized depending on the client's business requirements. It can be adapted to different niches and business ideas.
Investors mostly pick the White label NFT marketplace because of its business benefits like its 100% customization, low cost, and minimum time needed in the development.
Do you want to get involved in the booming NFT-driven market but unsure how to make the biggest possible splash while avoiding pitfalls? Get in touch with a reliable and knowledgeable technology partner Exotic Technologies.